by Siegfried Othmer | October 16th, 2014
by Siegfried Othmer, PhD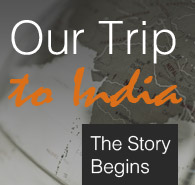 S ue and I have just returned from a sojourn to India, where we taught our training course at the Tibetan Medical Institute, Men-Tsee-Khang. Here briefly is the story of how this came about. We will be reporting on our journey in more detail in the following days in this newsletter. Stay tuned.
Not long ago we met someone at one of our classes who is engaged in charitable work through the Snow Lotus Foundation in Ho Chi Minh City in Vietnam (the former Saigon). Minh Chau Le, organizer of the Foundation along with her mother, intended to do neurofeedback with autistic children, among others, and had come over with her business partner to obtain training. Even at that first visit, Minh Chau expressed her hope that we might be willing to bring the training to the Tibetan Medical Institute, as they were having difficulty with the recovery of torture victims that had managed to escape from Tibet, which is now under the control of China.
This struck home with me. A few years ago a psychiatrist from Northern California was trying to organize a trip to Tibet in order to provide psychiatric care along with Cygnet neurofeedback services, but that did not come about. I told Minh that our work was now being done with torture victims in clinics located in Germany, in Switzerland, and in England. That work was sufficient basis for confidence that we could be helpful here as well. So I was on board right away. Sue had a much better grasp of what would be involved in such a venture, and was therefore reserving judgment.
In May of this year, Minh Chau returned for the six-day Intensive Advanced Training. At that point the discussions became more concrete. Minh Chau has been the organizer for the Vietnamese contingent to attend the Dalai Lama's annual 3-day teaching for the Southeast Asian countries every year since 2010. The training would be folded into this year's plans for the teaching, and we would travel there as part of the Vietnamese group. Minh pulled out a tentative plan for the entire program that she had prepared. She also showed us pictures of prior trips to the teachings. She had already committed to renting an entire hotel to accommodate the group. This was all very concrete, so Sue was on board. Yet matters had to remain on hold until after our Clinical Summit in July. Then planning went into high gear.
India does not make it easy for US citizens. The visa process is not straightforward, and their consulate had just altered its procedures, which put the delivery of visas on a slow track. We took no chances. Our passports were delivered personally to the consulate. Given the uncertainties involved at each turn, however, we did not share our plans beyond our immediate staff. Sue did tell Barbara Dalton-Taylor, a psychologist in Los Angeles who is conducting one of our current research programs. She has had a long-term interest in Buddhist psychology. It did not take her long to raise the question about whether she might come along. We were only too happy to have the additional help at the course, and the company along the way, and Minh Chau was in favor as well.
At the Clinical Summit, Virginia Rojas learned of our plans as well. She teaches our course in South America, and provides support to practitioners there. She also asked to join the group. Later, at an Alpha-Theta training course that she was teaching, Evvy Shapero heard about the trip, and signed on as well. By now it was getting late for visas and reservations. On top that, Evvy suffered a bout of illness, which set matters back further. By the time the dust settled, a robust training team had come together rather haphazardly, and so we signed up for an ambitious training schedule. Meanwhile Evvy asked her friend Kara Fox to come along. She is a professional photographer and offered her services on the trip. Another niche was thus filled.
This group of six set out in the middle of September to go to Dharamsala, in the foothills of the Himalayas, to teach nine Tibetan doctors plus three practitioners who would be taking up the work in Vietnam. None of us had been to India before. The sense of adventure was palpable. Barbara Dalton-Taylor had arranged her ticket to align with ours, so we shared the entire flight there and back. Evvy and Kara were compelled to leave a day earlier in order to make a flight to Dharamsala. Virginia Rojas, coming from Colombia, had to fly via New York and Paris to get to New Delhi. Air France pilots were on strike at the time of the flight, and hers was one of the few flights out of Paris that was not canceled on that day. That was certainly an auspicious beginning. Virginia met us in New Delhi on our arrival.
Each of us from Los Angeles took one Cygnet system along, and one system was brought from Vietnam, so that we had six systems altogether for training twelve professionals. We had found a newly available laptop computer that weighed only four pounds but could still handle all of the demands of the software. The entire instrument package came to less than six pounds.
Thus our adventure began, albeit not without a tinge of unreality as the plans had come together through a concatenation of low-probability events.
We're going to India!