by Siegfried Othmer | May 29th, 2008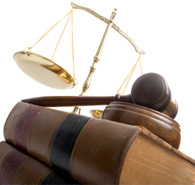 The unlicensed practice of neurofeedback has arisen again as an issue with an article written by Cory Hammond that appeared in a recent issue of the National Psychologist newspaper. Following a concise and favorable introduction to neurofeedback, Cory Hammond wrote the following:
"It is crucial for licensed professionals
to report lay neurofeedback practitioners to
state regulatory bodies as practicing psychology
and medicine without a license when they are
found to be offering services for medical,
psychiatric and psychological conditions."
One might on a first reading gain the impression that lay practitioners meant such people as enthusiastic home users who at some point decided to hang out a shingle, but when Dr. Hammond was asked whether he was including such unlicensed people as Professor Barry Sterman, the original researcher of the field, he replied:
"If he is offering clinical services to the public for medical,
psychiatric and psychological problems, without holding a clinical
license, he would be in violation of the law in almost every state."
This is, of course, what Sterman has been doing, as Hammond perfectly well knows.
Fortunately, Dr. Sterman lives in the State of California, which has enlightened laws that make provision for alternative health practitioners and protects freedom of choice for citizens in matters of their own health care. By contrast, Dr. Hammond practices in the State of Utah, one of the most restrictive with respect to the practice of biofeedback.
Perhaps we in the State of California are spoiled by the atmosphere of relative medical freedom. For that reason and more, Hammond's campaign against the unlicensed practitioner comes across to us as rather dissonant and reactionary. It is also callous, in view of the fact that this nascent field owes so much to unlicensed people. In addition to Barry Sterman there is Joe Kamiya, Joel Lubar, Margaret Ayers, and Susan Othmer. Five of the most influential people in the launch of EEG feedback are unlicensed.*) Others could be mentioned. It is quite likely that a vast majority of the licensed people now doing neurofeedback first learned it from unlicensed researchers or practitioners. It is equally likely that all those now teaching EEG feedback in various venues also learned it from unlicensed practitioners. Hammond acknowledges his own debt to Margaret Ayers in particular, saying that he learned more about neurofeedback from her than from anyone else.
In the past, Hammond has referred more specifically to unlicensed practitioners working independently, and perhaps he is retaining that distinction. Ayers avoided his sanction earlier by following his advice and recruiting a supervisor for her work. But this was clearly a fig leaf. Anyone who knew Margaret Ayers is aware that she would not take direction from anyone when it came to neurofeedback. The same is true for Barry Sterman, who also arranged for "formal" supervision of his clinical work, and for Sue Othmer. To speak of supervision in these cases is to exercise the imagination. No real problem was being solved here by having supervisors on the premises. These practitioners continued throughout to rely on their independent judgment. It is difficult to argue that the public health was put at risk by these activities. Certainly no complaint has ever been lodged against any of these practitioners. On the contrary, countless lives were put on a better track as a result of neurofeedback that would have been unavailable at the typical office of any established professional community in the country.
We are not very far from the day when a psychologist adding neurofeedback to his practice might be accused of acting unprofessionally. Our software writer Edward Dillingham personally contributed to the legal fees incurred by Dan Chartier in his struggle to defend himself against fellow psychologists in North Carolina (which, incidentally, included Keith Conners as a key resource). As I recall, his legal fees came to over $17,000, most of which he ended up bearing himself. Just a few years later Dan became President of the ISNR.
It was to forestall all these battles at the state level that Division 42 (the Practice Directorate) of the American Psychological Association adopted a position declaring EEG feedback to be a special competence within the field of psychology, and the APA Board subsequently ratified this declaration. I was very much involved in that effort at the time. The intent was to legitimize the practice of neurofeedback within psychology, not to restrict the practice of neurofeedback to psychologists.
In the succeeding decade, the reality on the ground has not changed much. Out of the more than 100,000 psychologists in the country, surely no more than five percent are offering neurofeedback at this time. If in most states neurofeedback were to be restricted to psychologists, then that would amount effectively to a denial of care.
Moreover, if doing neurofeedback constitutes the practice of psychology, then for a psychologist to warn people against undertaking neurofeedback must be considered malpractice. At this point not only is Russell Barkley still counseling people to avoid neurofeedback, but the vast majority of psychologists are probably of the same mind.
One can go further. Right now if a pediatrician failed to provide vaccinations to his infants in his care he would be considered guilty of malpractice. Consider how far we are from that situation prevailing with respect to neurofeedback within psychology. The vast majority of psychologists do not yet feel the slightest obligation to acquaint themselves with this modality. Their status and reputation does not hinge on their competence in this field. Consequently, if neurofeedback were suddenly dropped into the lap of psychology, the ball would simply be dropped. Those of us who know what is at stake will not allow that to happen.
Cory Hammond has drawn a two-edged sword. Regardless of whether the treatment of diagnosable conditions sets up a bar to unlicensed clinicians, it clearly divides the turf among the professions. A neurologist might ask, what business do psychologists have treating traumatic brain injury? Or seizure disorder? Or dementia? Or pediatric migraine? This is clearly not only an issue for the unlicensed professional. Once the fields of psychiatry and neurology discover neurofeedback there will be a pushback against the sort of aggrandizement that is underway.
The alternative and more humane future lies in a recognition that neurofeedback is not really a treatment of minor traumatic brain injury or of seizure disorder in any event. It is a generic technique by means of which brain function can be enhanced almost irrespective of the functional status of the trainee. Quite counter to the prevailing attempts to squeeze neurofeedback into the paradigm of specific treatments for specific disorders, neurofeedback always escapes this confinement.
The upshot is that the right person to do neurofeedback for any condition is the person who is competent in neurofeedback, and not necessarily the person who most thoroughly understands either seizures or head injury. This is an acquired competence, and no prior professional history or experience gives any profession a natural advantage in the skills to do neurofeedback well. There is, then, no reason for the psychologist skilled in neurofeedback to refrain from accepting a head-injured client, but that same argument also extends to the unlicensed practitioner.
These various issues can be illuminated with an actual example. At the recent AAPB meeting, Dr. Nancy White recounted her experience with a suspicious finding in a QEEG that she referred on and a tumor was subsequently identified. As a result, she now feels the need to do QEEGs on every client that comes in to screen them for tumors. I would argue that this is not her burden. Obviously any suspicions that arise regarding medical conditions need to be referred on to medical professionals, but psychologists are not obligated to go out of their way to look for these problems.
Nancy White's clients are now paying needlessly for Q's because of her single trauma experience. The QEEG is not a good screen for brain tumors in the first place, and Dr. White cannot defend her competence in discerning them. In consequence, by inappropriately setting up the standard of looking for brain tumors she is increasing the hazard to her professional status, not reducing it. As the joke goes within medicine, "If you don't want to make the diagnosis, then don't order the test." Since Dr. White can't make the diagnosis, she cannot be obligated to do the test.
When confronted with a headache, MDs don't immediately entertain the grimmest diagnoses. Susan Antelis just told me of two neurologists in New York who insist that their headache patients first do biofeedback. If that doesn't solve the problem, then they will consent to see the patient. This largely clears the underbrush and allows them to devote themselves to the more intractable headaches. This approach has it the right way up.
Might the symptom reduction with biofeedback postpone the day that a tumor or cyst is discovered? Of course. But we are already in a situation where defensive medicine is driving up health care costs significantly. Matters should not be made even worse. The vast majority of headaches have nothing to do with tumors or cysts. One starts there.
And while we are discussing interpretation of QEEGs, let us observe that medical practice often divides along the lines of the professional establishing the diagnosis and laying out the treatment program, with folks of lesser credentials executing the instructions in the back room. In the field of EEG feedback, the equivalent of diagnosis and treatment planning is often put into the hands of people who have never treated patients, are not licensed to treat, and have never even seen the patient. These are the folks who professionally analyze QEEGs, and who normally do so remotely. Ironically, we have licensed professionals being advised on clinical matters by people who do not have any of the competences that licensed professionals actually regard as important in the delivery of care. This has matters entirely upside down. The weightiest decisions with regard to the client are being made by the least experienced and the least credentialed people, by those who receive only limited information on the client that they will never get to see. Curiously, this has never been regarded as a problem within the field.
There are two fundamental issues that need to be discussed. One is the ideal future toward which we should strive. The other is the likely reality to which we must accommodate.
Let me hasten to say that in the ideal world biofeedback and neurofeedback would be solidly embedded within the established health professions. Neurofeedback cannot succeed as a fringe discipline, or even as a subset of alternative and complementary medicine. Feedback and stimulation techniques will inevitably move to become the central organizing principle of psychology, of psychiatry, and of neurology. The core of these disciplines will be the increasing understanding of network relations within the cerebrum, and that will quite simply become the headline story for the decades to come.
I will even acknowledge that up to now we have not been able to hasten the day of mainstream acceptance. One can make just as good a case that we have induced mainstream professionals to take an adverse position prematurely, so that now there is a degree of hostility to neurofeedback that is unmatched among the related technologies such as deep brain stimulation, repetitive transcranial magnetic stimulation, vagal stimulators, etc. But who could have foreseen such mindless opposition by intelligent people?
But here we are. We have brought this field to a decent level of maturity, a point at which we can work with confidence with anyone walking in the door, with the substantial likelihood of improving their function to a point where they themselves will be pleased with the results, and with very little risk of adverse side effects. With the pervasive hostility against EEG biofeedback among the professions, just how was this field to get off the ground other than by the agency of outsiders? The work of Joe Kamiya, Barbara Brown, Les Fehmi, Barry Sterman, Michael Tansey and Joel Lubar, as well as the work of Elmer Green and the rest of the Menninger group, and the extension of that work by Eugene Peniston, had all been rejected by mainstream thinking.
For most of the last twenty years, a licensed professional was taking a risk with his reputation to undertake neurofeedback. The burden of nurturing growth in the field largely fell to unlicensed professionals. It would be unseemly now to just dump these people overboard, and to harrass them with legal sanctions. In the real world, then, a path forward must be found for the participation of the unlicensed professional who has been enticed into this field by its vast promise.
This situation is not unique. Other disciplines have matured in a similar manner, for example acupuncture. The path of licensure was eventually opened for people with that competence. Similarly, the path of licensure has just been successfully pursued by existing unlicensed biofeedback practitioners in New York. They are now accommodated under the rubric of licensed professional counselors by grace of a special state law.
What about the person who has no intention of pursuing licensure? A number of these people have recently been brought before regulatory proceedings just as Cory Hammond recommends, so again we have some history here to go on. In nearly all of these cases, the regulatory boards were satisfied if the person had taken the trouble to become certified in neurofeedback, and if the person agreed to make no claims with respect to diagnosable conditions. These are not unreasonable positions. I was drawn into one such case as a resource, and in that case the finding by the Board of Psychology was clear and nearly unanimous: the practitioner, a state-credentialed counselor, was not practicing psychology by virtue of doing neurofeedback /EEG biofeedback.
As it happens, the BCIA has just released some results of its survey, and reported that some 18% of all certificants are currently unlicensed. Judy Crawford of the BCIA guesses that most of these are active in independent practice. Since it is not easy for unlicensed people to get BCIA certification, the overall percentage of unlicensed professionals in the field right now is probably considerably larger than twenty percent.
Surely no one can be sanguine about the effectiveness of the certification process in assuring competence in service delivery. But this is at least a stepping-stone to a more formal process of inculturation into professional health care. It can get us by for the moment with a minimum of blood on the floor.
Our own pursuit of the ideal is embodied in our policy of inviting only licensed professionals to our introductory training course (with the exception of graduate students headed for a licensed discipline or neurofeedback technicians being sent for training by licensed professionals).
On the other side, our accommodation to reality is reflected in the fact that we just hired an unlicensed clinician into our practice at the EEG Institute. We were advertising for a licensed practitioner, but we took the best-qualified candidate that came along.
In summary, we should take an organic view of our field rather than an absolutist perspective to guide policy. As the professions take on neurofeedback, the role of the unlicensed professional will quite naturally be progressively eclipsed. This will be all the more true once reimbursement by third-party payers becomes more available. In the interim, we should focus on growing the field in a healthy way rather than on pruning our existing practitioner base aggressively.
*) It must be said, though, that Joe Kamiya remained ever the researcher and never sought to apply his technique clinically, unless one counts his research for NASA on the suppression of nausea in astronauts.
Share your thoughts, leave a comment below.