January 23rd, 2015
by Siegfried Othmer, PhD
"Unless we put medical freedom into the Constitution, the time will come when medicine will organize into an undercover dictatorship. To restrict the art of healing to one class of man and deny equal privileges to others will constitute the Bastille of medical science. The constitution of the republic should make special provision for medical freedom as well as religious freedom."
—Text attributed to Benjamin Rush, Surgeon General of George Washington's armies, and signer of the Declaration of Independence.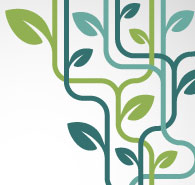 T he Iowa Medical Board legal assault on Amy Putney, an as yet unlicensed practitioner of neurofeedback, brings to the fore once again the issue of the unlicensed health professional. When it comes to the matter of civil rights, in this case the right to put into practice what one knows, the issues are complex and deeply rooted in our history. At this time we are also witnessing the convulsions in France over the issue of Charlie Hebdo, the satirical publication that is pushing the boundaries of civility. In the one case, our cultural bias is to side with "free speech," whereas on the other the cultural bias is to abide by the established good order.